About Doctor Pup
Our mission is to help you understand key aspects of maintaining your puppies health so that you can provide optimum care. We will also help you interpret signs and symptoms so you can relate a complete and accurate history to your veterinarian. This will help create a strong partnership dedicated to the well being of your puppy.
DoctorPup will make access to experienced, concise veterinary advice easy and economical. Educating you about all aspects of caring for your puppy will create a solid foundation for your questions.
You can ask any question anytime through the DoctorPup forum, interactive chat or phone consultation options. We promise prompt, common sense answers guided by years of experience.
Gary Rybka, DVM and all the staff at DoctorPup.com
Our Staff
Doctor Rybka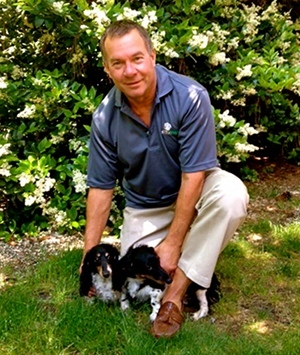 Dr. Gary Rybka studied at the University of North Carolina in Chapel Hill and received a bachelor of science degree from North Carolina State University in Raleigh. He graduated from the Auburn School of Veterinary Medicine in 1977 as a member of Phi Zeta, the National Veterinary Honor Society.
Dr. Rybka began his practice career in North Georgia where he provided complete and emergency care for companion and farm animals for 18 years. Since 1996 Dr. Rybka has developed two small animal practices in Columbus, Ohio and is current owner and director of Bethel Animal Hospital.
With a particular interest in pediatric medicine and surgery Dr. Rybka has been instrumental in developing effective preventive and therapeutic programs for multiple animal rescue groups and other pet organizations. Providing veterinary medical care and mentoring other veterinarians and staff for over 35 years has given Dr. Rybka a wealth of experience and created a solid, practical approach to pet health concerns and solving problems.
Leslie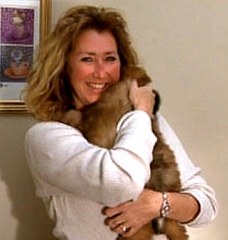 Leslie has served as a veterinary receptionist and assistant for over 25 years. During this time she has come to understand the balance and depth of the bond between people and their pets. Her career has taught her to see through the eyes of the pet and its owner. She understands the anxieties and necessary planning that come with caring for your pet. Leslie's insight insures that the information provided by DoctorPup is clear and useful.
Our Video Producer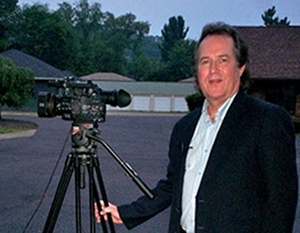 "We are very happy to be a part of the production of the DoctorPup videos. It is a pleasure to work with Doctor Rybka and everyone involved in the project."
Chris Johnson, NewProspectsVideo.com
Nicole, Artwork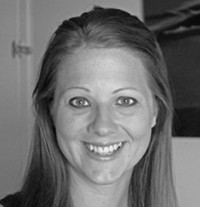 It is amazing how artwork can capture a mood or feeling. I feel that my paintings capture a calm and almost meditative mood. My work is a reflection of a few things in my life that I see as beautiful. I am happy to be able to share my love of artwork with others hope to bring beauty to the lives of those around me.
Nicole Vanover, NicoleVanoverArt.com, [email protected]